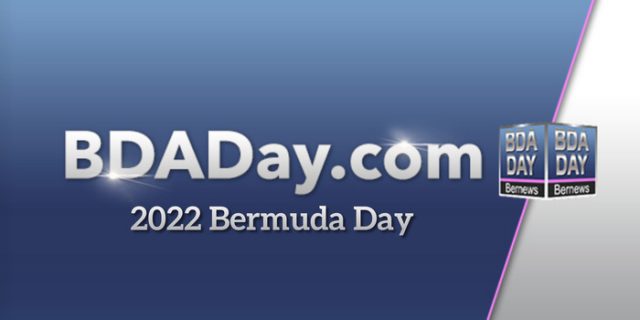 With Bermuda Day 2021 now behind us, Bernews is looking forward to 2022's iteration, with big plans to bring our readers a wider range of coverage than ever before!
While the exact plans for next year not likely to be known any time soon,  we are hopeful that the festivities will return in full swing, with the Bermuda Day holiday set to take place on Friday, May 27, 2022.
Countdown To Bermuda Day 2022
In 2020 the Bermuda Day festivities were cancelled due to the pandemic, and in 2021 there were a number of changes, with the parade not being held, and the race limiting the amount of runners.
Bernews has been covering Bermuda Day for over a decade, and with the launch of this dedicated holiday website in 2021, we plan to continue to upgrade our coverage as we move into the future.
The launch of BDADay.com follows after the launch of BernewsCupMatch.com, with the island's two major holidays now having full websites in order to help Bermudians virtually celebrate, as well as record the fun, festivities, and history for generations to come.
As we await the 2022 Bermuda Day, you can look back at more than a decade of holiday coverage, as BDADay.com covers the holiday in glorious detail through more than 150 videos, over 5,000 photos, an array of free social media covers and phone wallpapers, the history of the Bermuda Day Holiday, the latest news and more.
In 2022, assuming the pandemic has abated and the holiday will proceed as normal, we plan to bring you live coverage of the races and parade, photo galleries, interviews and much more.