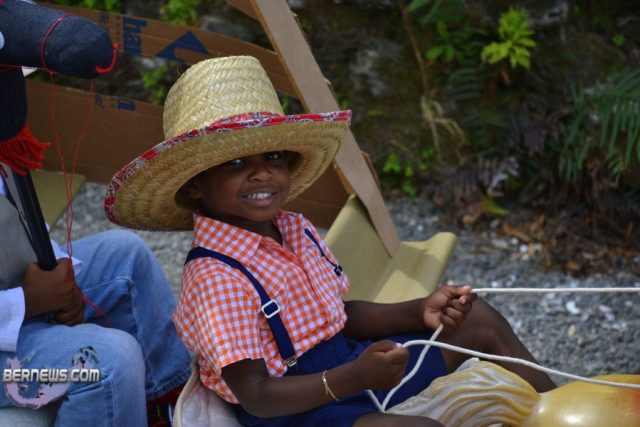 In anticipation of next week's Bermuda Day celebrations, the children at the Cornerstone Day Care held a mini-May 24th parade of their own, complete with floats, and Gombeys.
The pre-schoolers, decked out in their colourful holiday attire, marched from their school onto Roberts Avenue and down Parsons Road to the neighbourhood playground.
The preschool parade had the same theme as the 'real' May 24th parade – "Hospitality through the ages", with the children decked in a variety of hospitality related clothing from chefs to horse and buggy drivers.
The floats consisted of the Hamilton Hotel, an old bus, a "Bird Cage" like the one on Front Street, as well as a horse and buggy carriage
Residents and other well-wishers lined the streets and cheered the toddlers on, while proud parents walked with them along the route. The parade was assisted by students from the Victor Scott School who provided drummers, as well as Gombeys.
Click to enlarge photos: