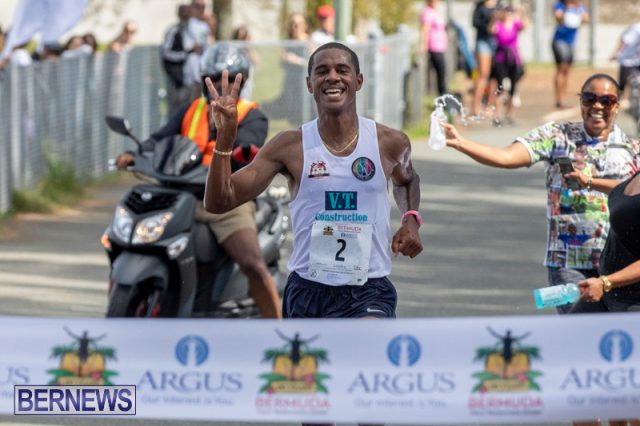 Lamont Marshall and Rose-Anna Hoey took the top men's and women's positions respectively in Friday's [May 24] Bermuda Day Half Marathon Derby, with both crossing the line to loud applause from the gathered crowd as they won the prestigious Bermuda Day race.
Lamont Marshall defended his Half Marathon Derby title finishing in 1:11:38, as he claimed his third overall victory. Sean Trott was second in a time of 1:14:58, and Sammy Degraff rounded out the top three by clocking in at 1:16.13.
Rose-Anna Hoey finished as the first woman and 25th overall with a time of 1:27.58; she was followed across the line by Martina Olcheski-Bell who was 33rd overall by clocking 1:30:43, with Deon Breary as the third female finisher and 39th overall with a time of 1:33:20.
Click to enlarge photos: