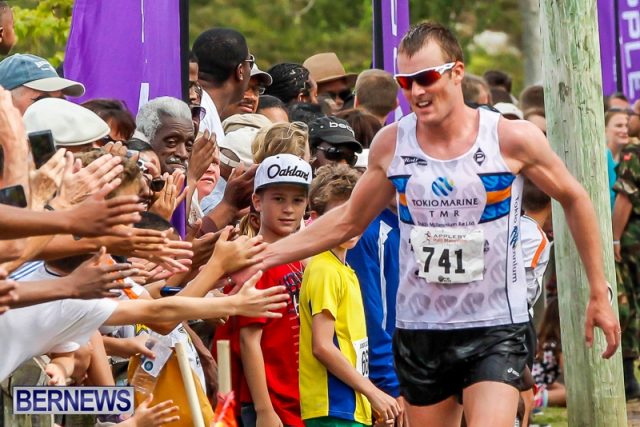 The 2013 Appleby Bermuda Half Marathon saw two new champions crowned, with Tyler Butterfield crossing the line in 1:15:03 to win his first title, while as Rose-Anna Hoey defeated the defending champion Ashley Estawnik to claim the female title.
Tyler Butterfield carries on a family tradition with his race win, as his mother Debbie Butterfield holds the record of 7 wins in the female division having won in 1987, 1986, 1982, 1980, 1979, 1978 and 1977.
Almost 700 runners finished the race, including at least two former champions. 1978 and 1981 winner Ray Swan, 75, finished the 13 mile race in 187th position, while 6-time champion Ed Sherlock, 81, was the oldest runner in the field.
The race first began in 1909 with a mere 25 entrants, and over 100 years later has grown into the most popular road race on the annual calendar.
Click to enlarge photos: