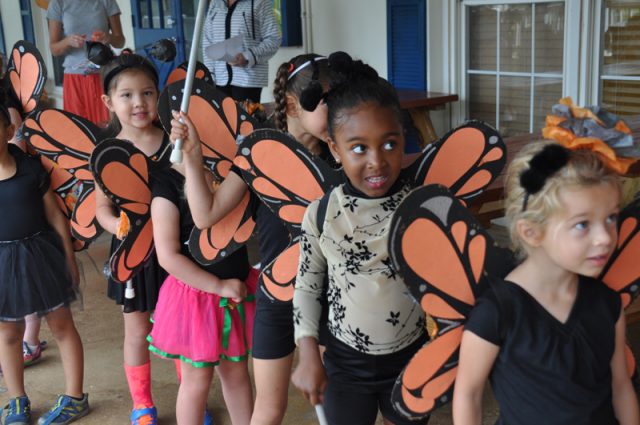 Somersfield Academy students and teachers in the Children's House division participated in a mini Bermuda Day celebration.
A spokesperson said, "This year, the theme of our Bermuda Day Children's House parade is "what we share". Some of the traditions and events that many in Bermuda share in celebrating are kite flying, the Agricultural Show, Cup Match, Hero's Day, marathon running, and pony racing, just to name a few.
"Each of the six Children's House classrooms, have chosen an event or historically significant piece of Bermuda's culture to learn about and showcase during our annual Children's House parade."
"At Somersfield Academy, we pride ourselves in educating our students about the history of Bermuda, which is rich in tradition and culture. Our students have been learning about all things Bermuda, which include: Bermuda's volcanic history, founding of the island, Bermuda's first settlers, endemic and native animals, birds, flowers and fauna. These are just a few examples of the many topics our students learn about.
"Making meaningful connections to the history of Bermuda, helps foster a deeper understanding of the traditions and celebrations we all share living here. Whether you spend May 25 weekend watching the parade, swimming in the ocean or picnicking, all of us at Somersfield Academy wish you a very happy Bermuda Day."
Click to enlarge photos: