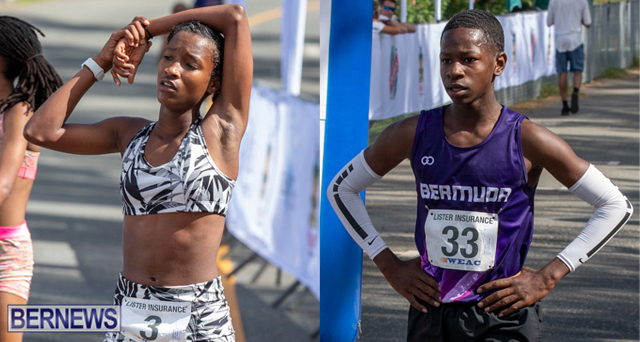 Kahzi Sealey and Katherine Bean-Rasario ran to victory in the Bermuda Day Heritage Day Junior Classic race in 2019.
Sealey crossed the line in a time of 10:38, Jayson Simons was second with a time of 11:58, and Jauza James finished third with a time of 12:10.
Bean-Rosario was 7th overall stopping the clock in a time of 13:04, Legend Stevenson was the second female finisher and 9th overall clocking a time of 13;13, and the next runner to cross the line was K. Lightbourne with a time of 13:20.
The full 2019 Bermuda Day Heritage Day Junior Classic results follow below [PDF here]:
Click to enlarge photos: