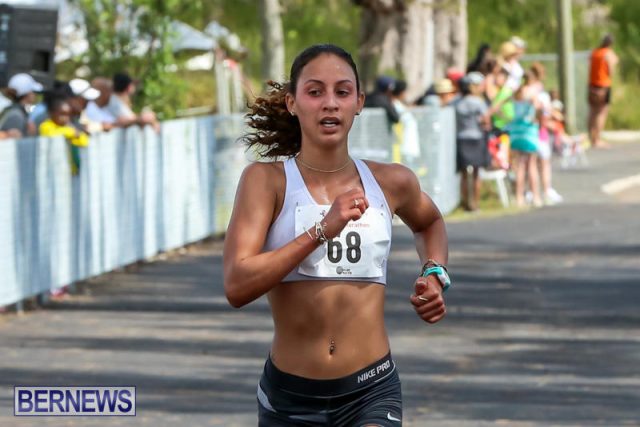 Husband and wife duo Chris and Ashley Estwanik raced to victory in today's Bermuda Day Half Marathon, which started in the east for the first time in 37 years.
Chris Estwanik clocked 1:07:46 to lead the men, Lamont Marshall placed second in 1:13:51, and Stephen Allen rounded out the top three men with a time of 1:14:38. Tyler Smith — who is just 16 years old — made a great showing by finishing fourth with a time of 1:16:35.
Rounding out the mens' top ten were Christopher Harris at 1:17:05, Jay Donawa at 1:17:57, Spencer Butterfield at 1:19:10, Seamus Fearon at 1:19:24, James O'Shea at 1:19:43, and Ryan Wilson at 1:20:07.
In the women's race, it was Ashley Estwanik who claimed victory, clocking a time of 1:22:43, with Ashley Berry finishing close behind to claim second place with a time of 1:23:53. Rose-Anna Hoey claimed the third position, finishing the race with a time of 1:30:44.
The photos below include some from the Junior Heritage Race, as well as the Half Marathon Derby.
Click to enlarge photos: