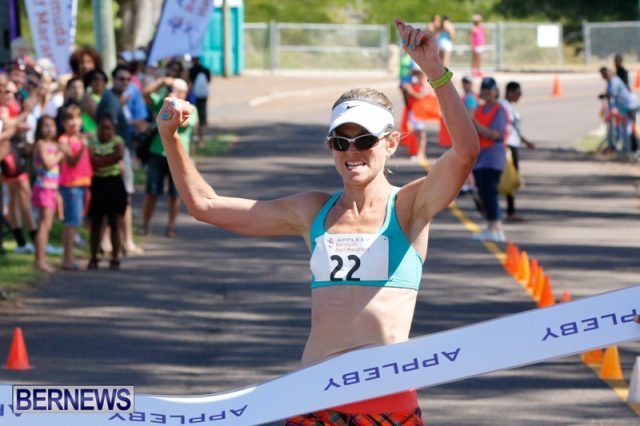 Thousands of Bermudians who lined the Somerset-to-Hamilton route cheered on Half Marathon Derby runners, with Tyler Butterfield crossing the finish line first, carrying on his family's tradition of strong finishes during the holiday event.
Making for a family affair, Ashley Estwanik followed her cousin Tyler Butterfield to victory in order to be the first woman to cross the finish line, reclaiming the title that she earned in 2012 before seeing it claimed by Rose-Anna Hoey in 2013.
Butterfield took the lead directly from Somerset, staying ahead of the pack for the full length of the race to claim his second Bermuda Day Half-Marathon title, following up on his 2013 victory.
The men's race saw Tyler Butterfield finish first, Chayce Smith finish second, and Stephen Allen finish third. In the women's race, Ashley Estwanik finished first, setting a new record, while Nikki Butterfield finished second and Rose-Anna Hoey finished third.
Click to enlarge photos: