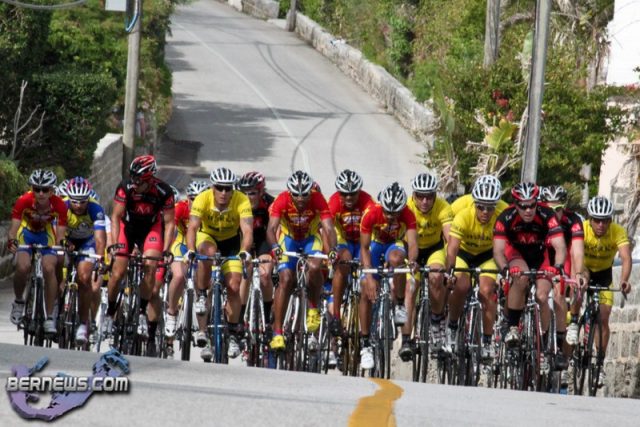 Around 70 cyclists took part in the 2011 Sinclair Packwood Memorial Race on Bermuda Day, racing at top speed from Somerset to Hamilton.
Darren Glasford from Winners Edge won the Mens Race finishing in 26:37.3, Nicole Mitchell from Winners Edge won the Female Race in 26:46.0, and Dominique Mayho won the Juniors Race in 26:37.6.
The race is named after Sinclair Packwood [1962-1998] who was for many years, one of the island's top riders, winning several events and representing Bermuda in multiple competitions abroad.
Click to enlarge photos: